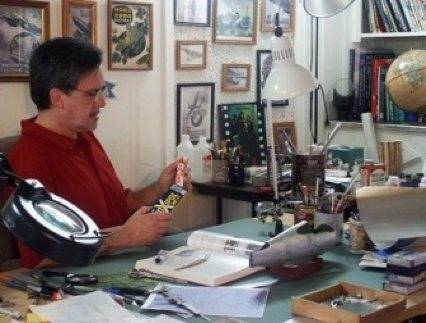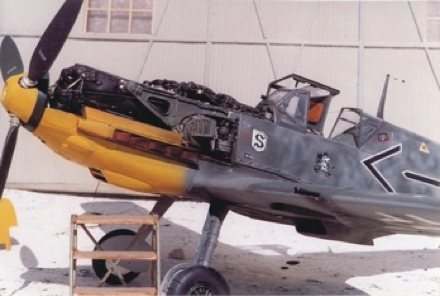 Built almost entirely of sheet aluminum, their natural aluminum finish cannot be equaled for reproductions of real aircraft that were also built from this marvelous material. Sheet aluminum also assures a strong, very durable model, and as a result of their astonishing realism, Rojas Bazán models are widely collected by pilots and crews who have flown the real aircraft the models dramatically represent.
B)- Fully retractable landing gear.
C)- All engine panels removable revealing entire engine.
D)- 6 Volt electrical system operates navigation, landing, cockpit interior lights and propeller.
E)- Cannon/ machine gun hatches in wing, open/ reveal gun/ details.
F)- Folding wings (retaining aileron control).
G)- Access doors to feature inside fuselage/ wings.
H)- Interior features (radio equipment, tanks, batteries, etcetera).
I)-  Movable flaps.
J)- Slots.
MULTI - ENGINE 1/24 scale
Actual multi-engine aircraft models are generally large in size, and even scaled down to 1/24 scale, these models can achieve wingspans in excess of three feet. The models may be commissioned in Basic or Special modes:
Standard:
          Fully detailed exterior, fully detailed cockpit. Painted to the client´s specifications. Shipping/storage box.
Optional Special Features:
          Basic mode + 6 volt electrical system operating navigation/ landing lights and propellers.
Optional Special Features:
A)- Operating controls (internal mechanism and cables that operate ailerons, elevators and rudder
SINGLE ENGINE 1/15 scale
The models may be commissioned in Standard or Optional Special Features modes:
Standard:
Include detailed exterior, detailed cockpit, top of cowling removable to reveal details top of engine (inline engines), aircraft painted to the client´s specifications..