Built almost entirely of sheet aluminum, their natural aluminum finish cannot be equaled for reproductions of real aircraft that were also built from this marvelous material. Sheet aluminum also assures a strong, very durable model, and as a result of their astonishing realism, Rojas Bazán models are widely collected by pilots and crews who have flown the real aircraft the models dramatically represent.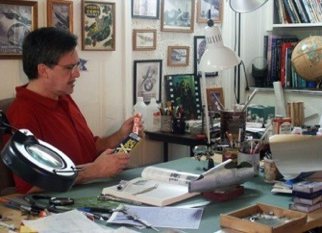 SINGLE ENGINE 1/15 scale
The models may be commissioned in Standard or Optional Special Features modes:
Standard:
Include detailed exterior, detailed cockpit, top of cowling removable to reveal details top of engine (inline engines), aircraft painted to the client´s specifications.